Dental implants are the most reliable and long-lasting replacement for natural teeth. Implants have a success rate exceeding 95% and can offer a lifelong solution for patients if properly maintained. They are firmly anchored in the bone and are made of titanium. Once your dental implant is firmly integrated into your jawbone, a custom-made porcelain crown will be attached.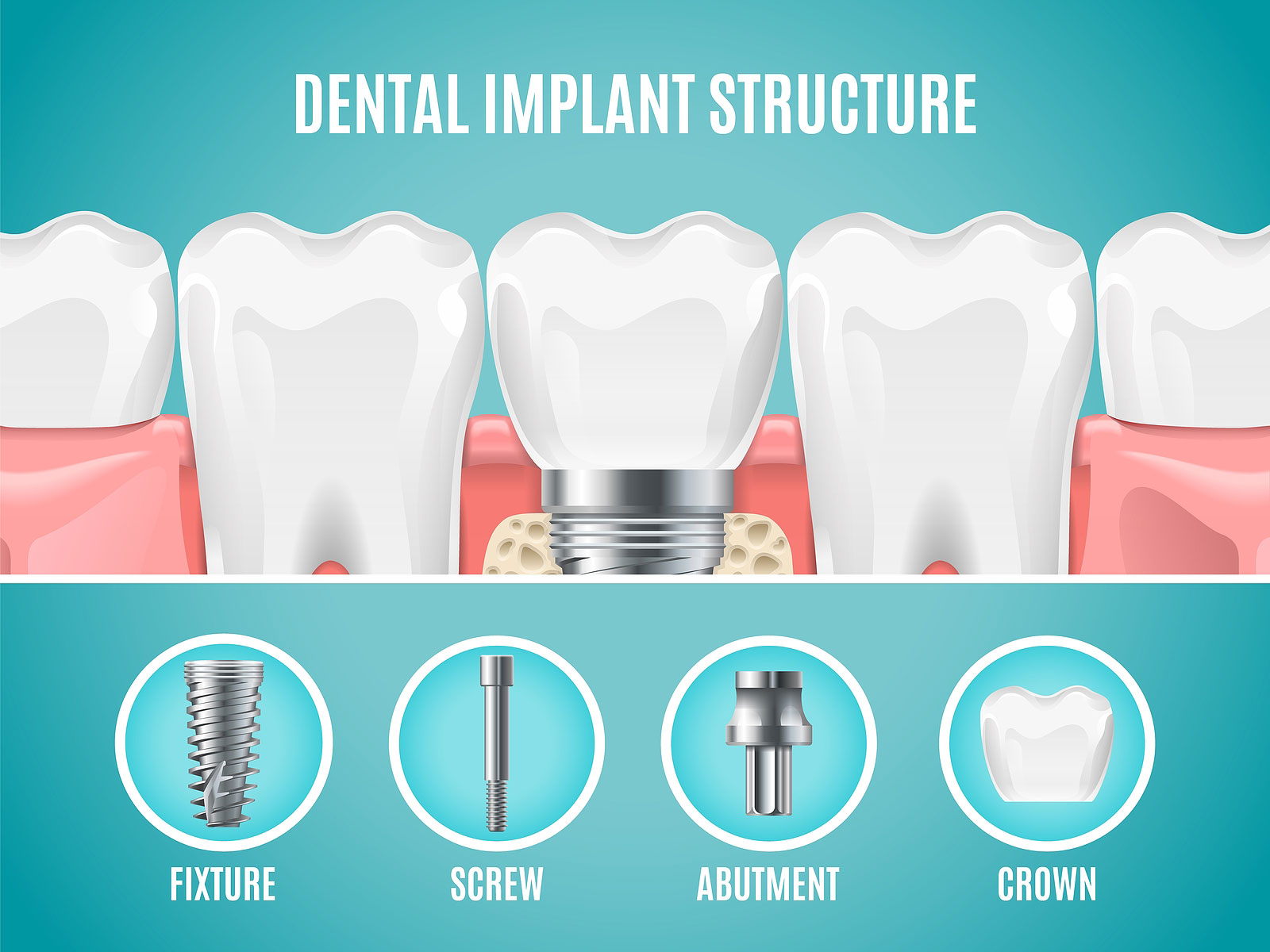 Why should you choose dental implants?
Implants are the gold standard to replace single missing teeth without harming or negatively affecting the adjoining teeth.
Since an implant replaces a tooth in its entirety, the gap left by the missing tooth will be covered fully. This keeps the remaining teeth from drifting from their positions.
Implants are so life-like that they perfectly restore the patient's smile.
They are functionally superior in comparison to their alternatives. You can bite and chew food, sound right while talking, and also sport a great smile.
Implants can be used along with other restorations to replace multiple teeth. Implant-supported dentures and bridges are the best examples.
Procedure for getting an implant
An implant surgery will require multiple visits to the dentist's office over a few months. During the first visit, the dentist will scan the teeth to determine your candidacy for implants. Some of the factors considered are jawbone size, health, gum tissue, spacing available, etc. The dentist administers local anesthesia to numb your teeth, gums, and jawbone. A high-precision dental instrument is used to make a small hole in the jawbone where the implant stud will be inserted. Post the surgery; the dentist recommends a few months' healing periods so that the implant can adhere well to the jawbone. 
After the healing period, the dentist will surgically place the pre-fabricated crown on the post and firmly secure it with dental adhesives. As multiple fittings are required to place the crown, it may require several visits to our practice. The dentist checks for fit and comfort through a bite test, after which any modifications needed will be made.
To have a consultation with Dr. Ziadat and his associates, please schedule an online appointment or call us at (480) 345-7413, and we will be happy to help.