Dentures are removable prosthetic appliances used to replace a large number of missing teeth and the surrounding tissue. They are custom-fabricated to closely match the appearance of your natural teeth, thereby helping you get your lost smile back.
Dentures can be broadly classified into two types, namely, complete and partial dentures. Complete dentures replace every single tooth in your mouth, whereas partial dentures replace only a few missing teeth around the remaining natural teeth. Partial dentures replace the missing teeth and prevent the natural teeth from drifting from their orthodontically right positions.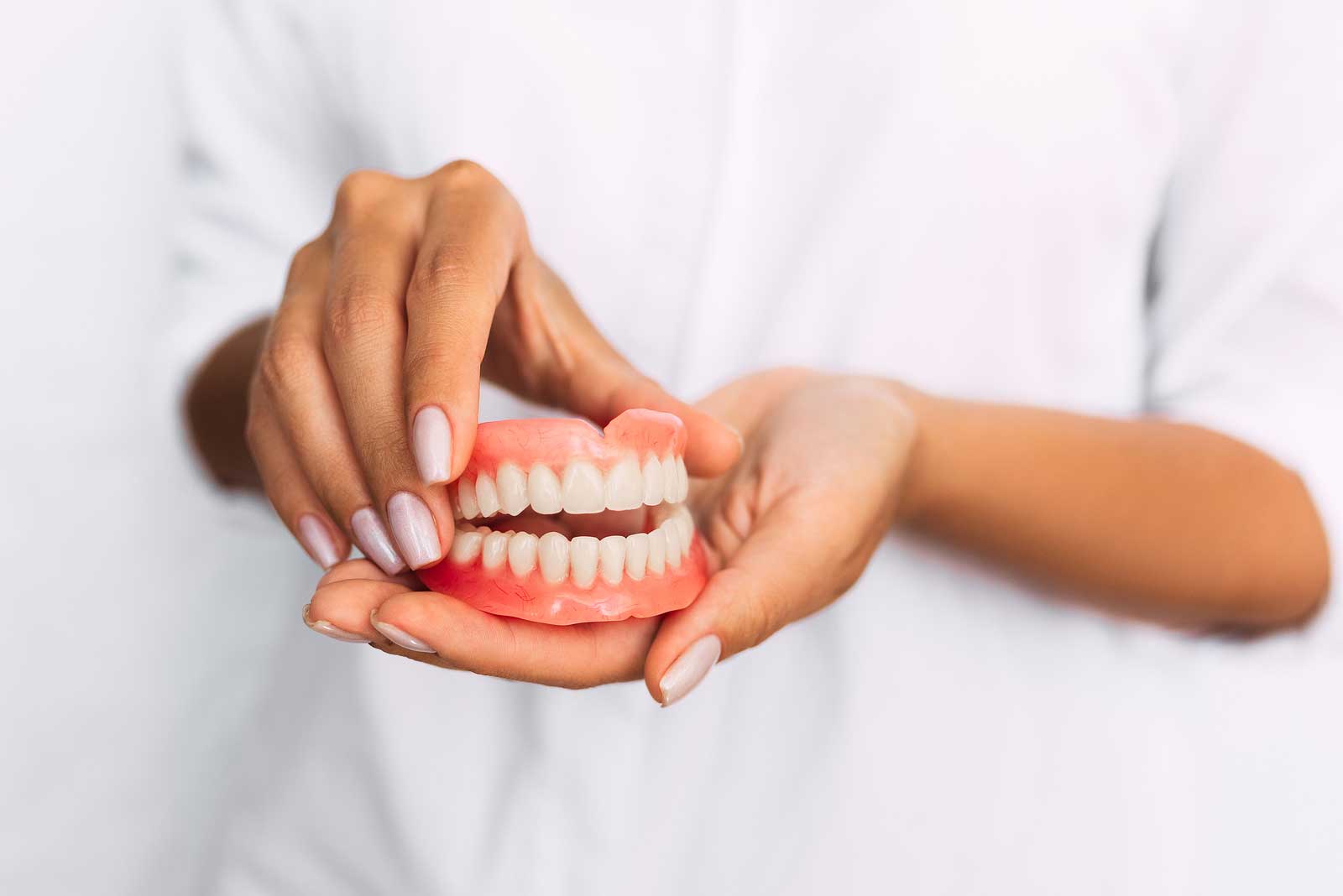 What is the difference between conventional and immediate dentures?
Complete dentures can further be classified into conventional and immediate dentures. Conventional dentures are fabricated after all the teeth are removed, and the gum tissues have completely healed. During this period, the patient will go toothless, which can be embarrassing for a few patients. Immediate dentures, on the other hand, are fabricated in advance before the teeth are removed. They will be placed in the mouth on the day the teeth are extracted, allowing the gums to heal under the dentures. Once they heal and shrink with time, the dentures will be mended by the dentist to give you perfect fitting ones.
Why should you get dentures?
Dentures help to replace all or some of your missing teeth.
They enhance your facial appearance and smile by making your cheeks and chin fuller.
They improve the functionality of the mouth, such as biting, chewing, speech, etc.
What is the procedure involved?
Getting your very own dentures will require a few visits to the dentist's practice over a few weeks. The dentist takes highly accurate molds and measurements and sends them to a dental laboratory to get the dentures fabricated. A few 'try-in' appointments may be necessary to check for the fit and comfort of the prosthetics. On the final appointment, the dentist will finalize the dentures and place them in your mouth after ensuring their aesthetics and fit.
During the initial days of using dentures, you may experience an excessive flow of saliva, soreness in the gums, difficulty in the speech, and discomfort while chewing food. These will subside within a few days of usage once your oral tissues get used to the dentures. The dentist will give you care instructions for the dentures. Routine cleaning of the dentures, optimum oral hygiene, and periodic consultations with the dentist will keep dentures in good shape and as good as new for longer.
To have a consultation with Dr. Ziadat and his associates, please schedule an online appointment or call us at (480) 345-7413, and we will be happy to help.