Ever felt a sharp pain when you consume anything too hot or cold? This could mean that the nerve of your tooth is inflamed and the only way to save your tooth could be a root canal procedure.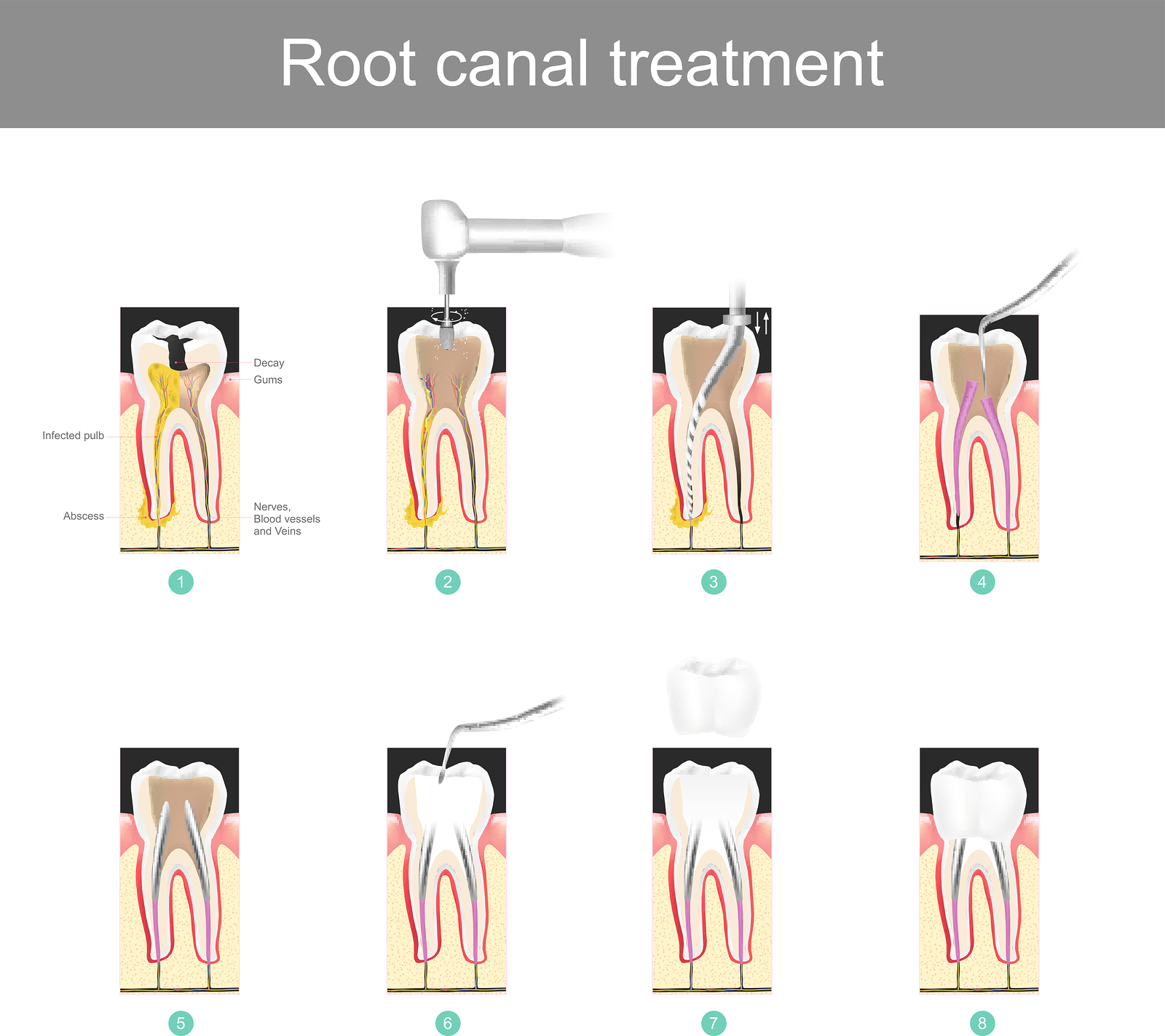 What does a root canal consist of?
When the dental nerve develops an infection, the resultant condition is called a root canal infection. It is one of the most severe oral diseases and could lead to an emergency if left untreated. Some of the common symptoms of a root canal infection are as follows:
A sharp pain near the infected tooth whenever you bite or chew food.
Blister on your gums with the release of pus.
The infection may spread to the underlying jawbone through the root of the tooth. Over time, it may cause jawbone deterioration.
Patients with root canal infection experience severe bad breath due to the decayed tissues in the mouth.
Treatment
The best way to treat a tooth with a root canal infection is by removing the decayed pulp from within. The dentist makes a small hole in the tooth and uses dental files to extract the infected pulp. Antibacterial medication is placed in the cavity, and the hole is covered using filling material.
After a root canal therapy, the tooth becomes brittle and it is necessary that you get a crown to protect it.
To have a consultation with Dr. Ziadat and his associates, please schedule an online appointment or call us at (480) 345-7413, and we will be happy to help.