Dental crowns (commonly referred to as "caps") are ceramic structures that entirely cover a tooth. Crowns are used to protect teeth that can't be restored to their original contour and strength using fillings or any other type of restoration. They are known to be highly durable and can last for several decades if properly maintained by the patient. They can be customized to exactly match the color, texture, shape, and size of your natural teeth, thereby helping you to get back your beautiful smile.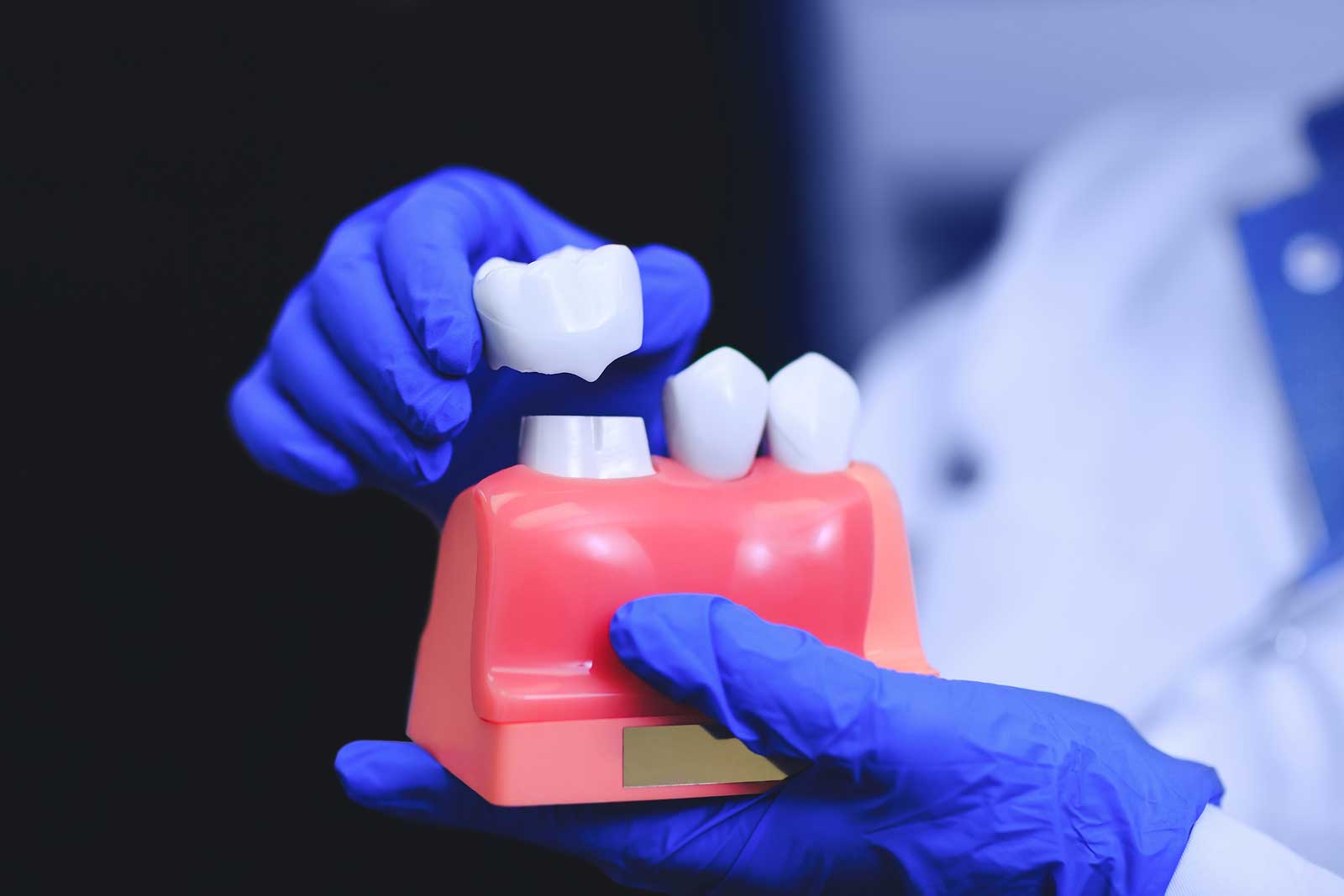 Uses of crowns
Crowns can restore the following type of teeth:
Teeth that require an aesthetic makeover
Broken or fractured teeth
Teeth that have suffered severe decay
Chipped teeth
Teeth that contain worn-out fillings
Root canal infected teeth post-treatment
Teeth with large fillings
How are crowns placed?
Getting a crown bonded in place usually requires two visits to the dentist's practice. During the first visit, the dentist will visually examine the tooth and take x-rays to understand the severity of the condition. The decayed tissues will be removed, and the tooth will be prepared to a precise shape to fit the porcelain restoration. The procedure is carried out under the influence of local anesthesia so that you do not feel any pain or discomfort. The dentist takes a highly-precise mold to serve as a reference while fabricating the crown. While the permanent crown is fabricated in a dental laboratory, the dentist will place a temporary crown on your tooth.
During the next visit, the dentist will remove the temporary crown and thoroughly clean it. The permanent crown will be bonded to the tooth using dental adhesives, after which your bite will be checked. The dentist will polish it and give you care instructions to keep it in good condition.
To have a consultation with Dr. Ziadat and his associates, please schedule an online appointment or call us at (480) 345-7413, and we will be happy to help.