All-on-4 Implants are a tooth replacement solution used to restore multiple missing teeth. As the name suggests, all the teeth of an entire dental ridge can be mounted on just four implants. Most of us understand dental implants as tooth restorations that are used to replace single missing teeth. But, the advancements made in the field of dentistry allow dentists to replace every single tooth in a patient's mouth using all-on-4 implants.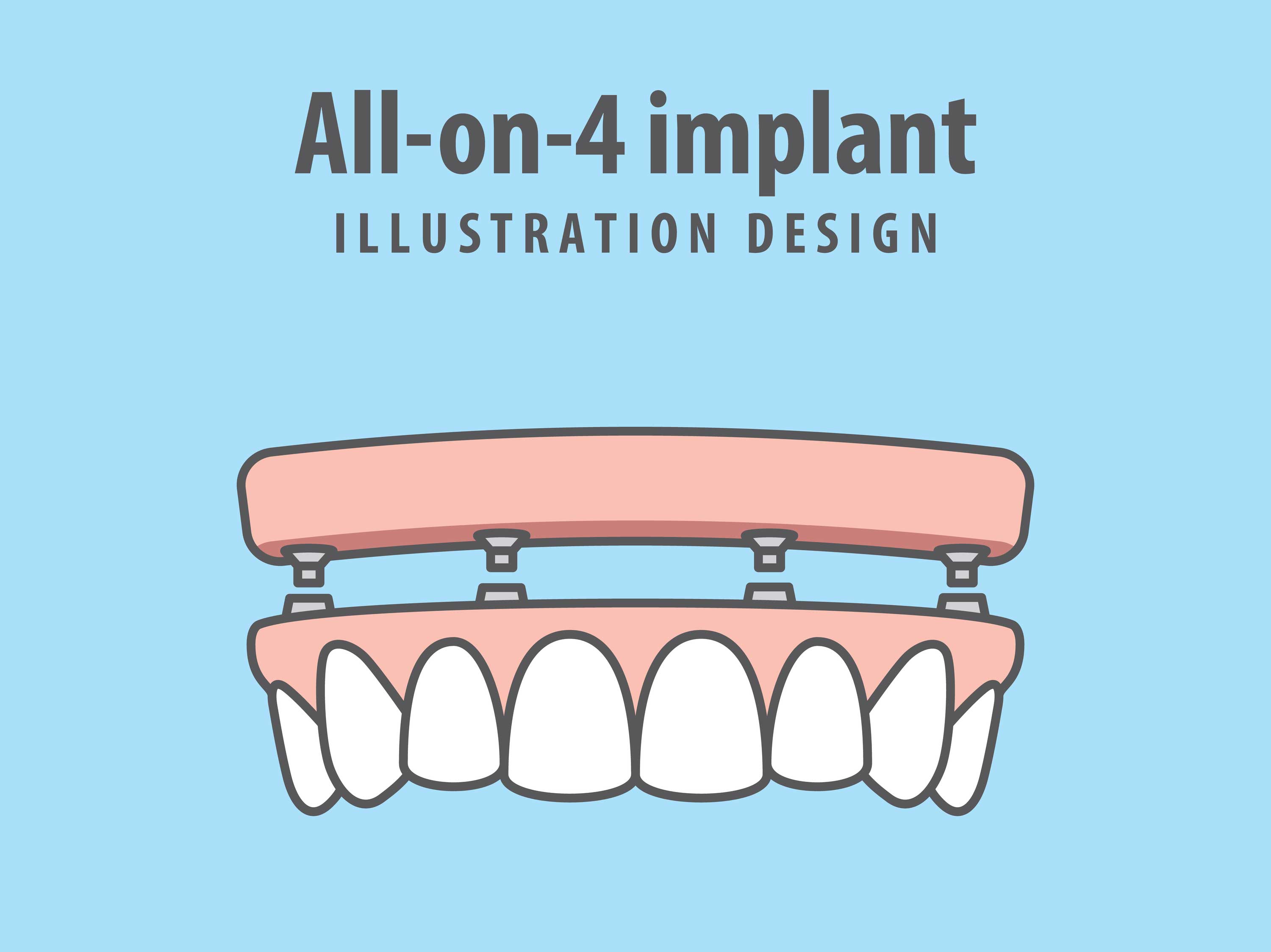 Why should you choose all-on-4 implants?
Unlike conventional dentures, all-on-4 implants offer superior stability when eating or talking
Unlike conventional dentures, your palate will remain uncovered which allows you to fully taste and enjoy your favorite foods.
Placing dental implants in the jawbone helps to hold the jawbone intact and prevents deterioration.
Your oral functionality, i.e., biting, chewing, and speech will be restored to normal.
All-on-4 implants offer excellent durability and strength. With optimum care, they will last for several years together.
The prosthetic teeth will be stable in the mouth and not slip out when you talk or laugh.
What is the procedure involved?
Certain factors such as jawbone health, size, gum health, the overall state of health, etc. will be considered while determining the candidacy. Small preparations are made in your jawbone to insert the implant studs using high precision dental instruments. After the implants are firmly fixed to the jawbone,(which can take over 4 months) you will be fitted with your new teeth. Regular consultations will be necessary to ensure your prosthetic teeth are fitting correctly and not causing discomfort.
To have a consultation with Dr. Ziadat and his associates, please schedule an online appointment or call us at (480) 345-7413, and we will be happy to help.