What You Need To Know About Dental Implants
Posted by DR. FERAS Z. ZIADAT, D.M.D. on Mar 26 2021, 11:40 AM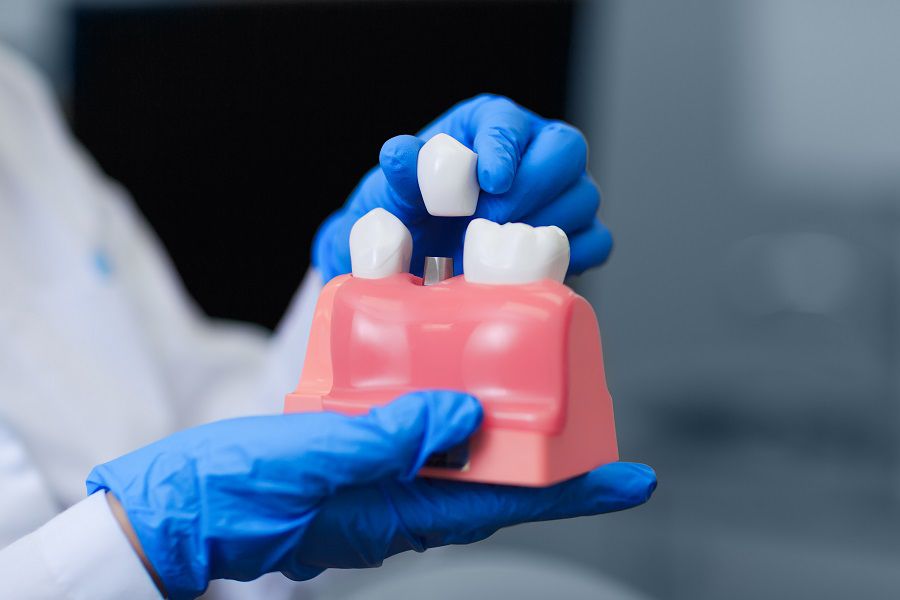 Advancements in technology have enabled dental offices to take their services to the next level. Currently, there's a modern-day solution to every dental problem - tooth decay, injury, or periodontal diseases. General dentists have gotten better at using a variety of implants to solve any problems their patients may be facing. But, what are dental implants? Let's take a look.
What are Dental Implants?
Dental implants are nothing but a replacement to a tooth or tooth roots. When a tooth gets damaged around the root, an implant comes into the picture to offer a foundation to build your new tooth on. Basically, it is a surgical fixture fit right into your jawbone, which gradually blends with the bone over the subsequent months.
Thus, dental implants:
Resemble your natural teeth in their look, feel, and functionality
Allow you to eat any type of food as you normally do
Replace missing teeth which helps preserve facial structure
Prevent bone deterioration 
Allow you to smile with confidence!
Why is it important to replace missing teeth with dental implants?
Replacing your missing tooth with dental implants can help resolve the following consequences:
Bone deterioration as a result of tooth loss
Shifting and drifting of the teeth occurring due to the missing tooth
Alteration in the bite 
Jaw joint problems
Difficulty in biting and chewing
Additional stress on the remaining teeth
Are there any advantages to Dental Implants?
Yes. There are plenty of advantages to dental implants. Let's take a look at a few of them:
They improve your appearance and offer comfort
Dental implants are customized to fit a patient's condition. This gives them maximum comfort and improves their appearance.
They're durable
Dental implants are known to be durable, and they last for years and several decades at a time. In some cases, depending on the proper upkeep, some even last a whole lifetime.
They're highly convenient.
Unlike removable dentures that need to be removed or can even slip off, dental implants protect you from embarrassment as it is held in place by your jawbone.
What does a Dental Implant surgery procedure involve?
Dental Implant Surgery involves a number of steps. As the initial step, your dentist will take a detailed look at what your condition is and come up with an individualized treatment plan. The dentist will then drill a small post into your gum and insert a titanium rod into your jaw bone. Although this might be painful initially, it will heal within weeks. Your implanted post will be secure when the jaw bone grows around it. Then, the dentist adds a connector, known as an abutment, that holds the crown in place. Once it fixes and heals, a crown made of porcelain or zirconia that matches the color of neighboring teeth is placed.
Dental implants are a great way to secure broken or damaged teeth for years to come, improve your smile, and offer a heightened sense of confidence in a social situation.
Dental implants thus offer a beautiful, pleasing smile to patients with missing teeth. Want to know more about dental implants? Call us to schedule a free implant consultation appointment today at 480 345 7413!