Dream-like Smile Will Not be a Dream Anymore
Posted by Dr. Feras Z. Ziadat, D.M.D. on Jul 15 2020, 05:15 AM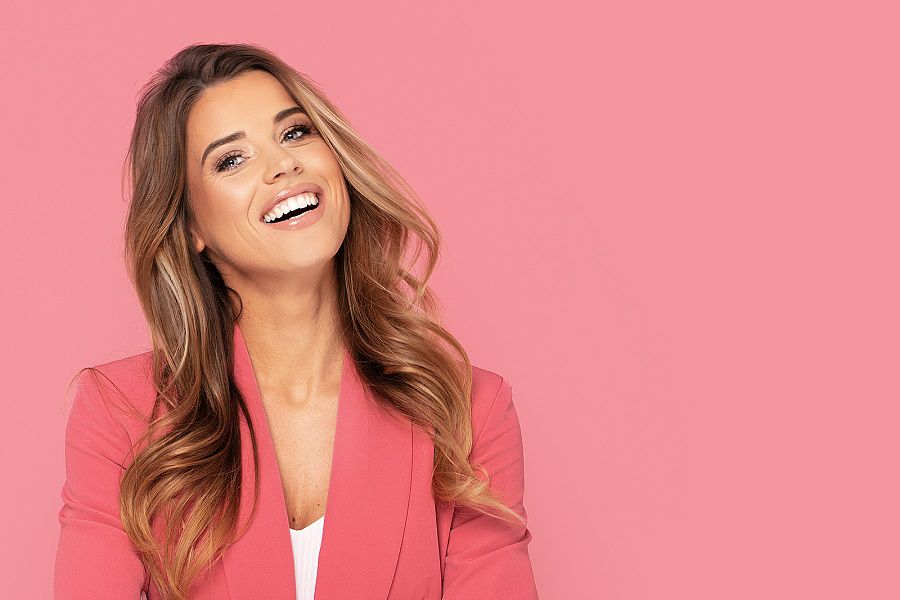 A patient presented to our office for a full comprehensive examination and evaluation of the gums. After full clinical and x-ray evaluation, it was determined that the patient had a fracture (crack) and cavities on the front teeth. It was also a cosmetic concern to the patient. At Desert Breeze Dentistry, we take our patients' needs very seriously, and we want to deliver optimal dental care. This happens in stages, and it takes several appointments to get a great result. We never rush cases; we always take our time and work in steps to achieve a great result that our patients are happy with.
At the first appointment, we will take impressions (molds) of the teeth to evaluate the position of the teeth as well as your bite. The purpose of these impressions and bite evaluation mold is so we can study your teeth and bite after you leave the office. We also take many photos and ask you how you would like to see your teeth look and what color you would like. Through this process, every single case is custom and special to each patient.
During this time, before bringing you back for a second appointment, I meet with the dental lab and cosmetic crown specialist to create the new teeth, focusing on the way they will look and the color of them. We study all the molds and photos and review all the patient notes very thoroughly to determine the outcome; then, we form the new crowns with white wax to present it to you before proceeding. This step is called diagnostic wax-up.
During the second appointment, we go over the diagnostic wax-up and the new shape and color of the teeth. We answer all your questions and alleviate any concerns you might have. After we get your approval on every single aspect, we then proceed to start the process of designing your new smile.
If you are ready for your smile transformation, then we can proceed the same day if possible. You will be very comfortably numb. We have laughing gas and relaxing pills that we can give you so you will feel great and relaxed. The preparations of the teeth are completed, and the final mold of the teeth is taken and sent to the dental lab. Meanwhile, you will be in temporary crowns that look very natural for about 10-14 days. After that, you will come back and have the temporary crowns removed, and the final crowns will be placed and glued in permanently after getting your final approval.
At Desert Breeze Dentistry, we will design and transform your smile. Every person that walks in here is special. We are your local friendly Tempe dentist, who can create a special smile based on all the highest cosmetic standards. We look forward to seeing you and serving you at our practice.